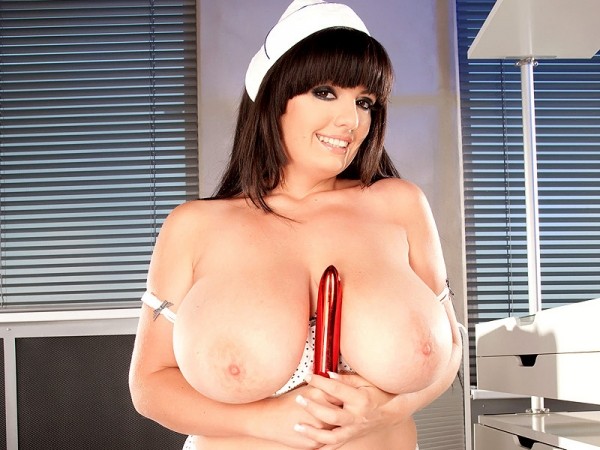 Arianna Sinn, Romania's version of Florence Nightingale, plays out the busty nurse fantasy in this oft-requested video. She's prepping a patient's room when she catches him staring at her chest.

"Do you need assistance?" Arianna asks. "Do you need a nurse to take care of you?"

Normally, we avoid hospitals, but if any nurse looked like Arianna, we'd inflict injuries on ourselves just for the chance to experience her bending over our bed, G-cup naturals hanging, running her soft, caring hands over our bodies and giving us some TLC. Can you imagine getting a sponge bath from Arianna?

"I think if I was not a model, I would like to be a nurse," Arianna told us. "I like taking care of people and making them feel better."

Arianna doesn't have to be a nurse to make us feel better. All she has to do is what she's doing here.