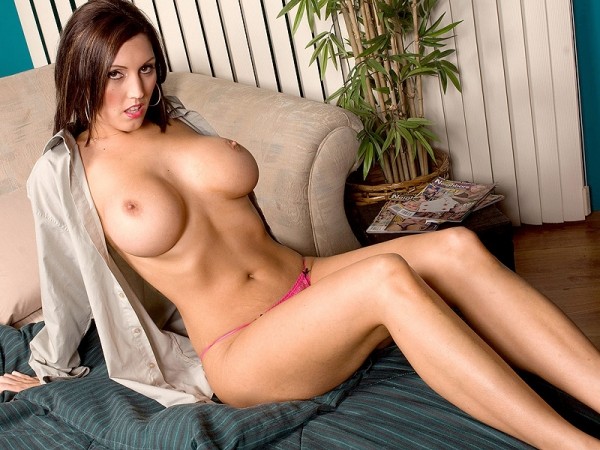 You see her in 10,000 bars around the world. The super-sexy, busty and beautiful girl having a drink. She's dressed in a little nothing designed to be a guy magnet. Perfect hair. Perfect make-up. Dylan Ryder is one such attraction. Why did you spill your drink down the front of her dress? To lure her back to your place with the promise of drying her off? Well, it worked.

And the sex doll in the closet didn't scare her off because Dylan's a very erotically inclined girl and she enjoys having her tits felt up by strange guys. She's the go-to girl for no-strings sex.

Before long, she's squeezing your cock through your boxers and ready to be fucked, telling you how good your dick tastes in her sweet, girly voice. Get ready to exert some energy because Dylan is depending on you for a hot fuck while her dress is drying. Bar pick-ups are not always this gorgeous. You've lucked out.
See More of Dylan Ryder at SCOREVIDEOS.COM!