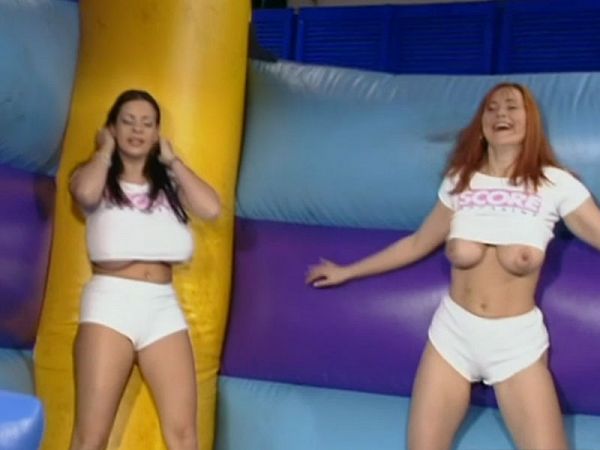 The idea to have Linsey Dawn McKenzie, "Russian" Kathy and Jessica Turner go wild in a rented bounce house was pure genius. This is something all naturals should do at least once. The girls were full of energy. Just watch them fly in this scene from Bouncing Boobs, a feature only released on VHS in Great Britain. It was never made into a DVD or released in the USA.

They pull off each other's shorts and tops. They wrestle. They somersault. They literally bounce off the walls. They behave like kids in the busty bodies of mature, young women. There's no Lesbian sex, no masturbation, no sex toys. It's a classic, old-school, big-tit show.

Video of Jessica Turner is very rare, aside from the DVD Boobs Ahoy! Boob Cruise 2000.

This is the original video digitized from the original tape. No cuts or other editing.
See More of Jessica Turner at SCORECLASSICS.COM!