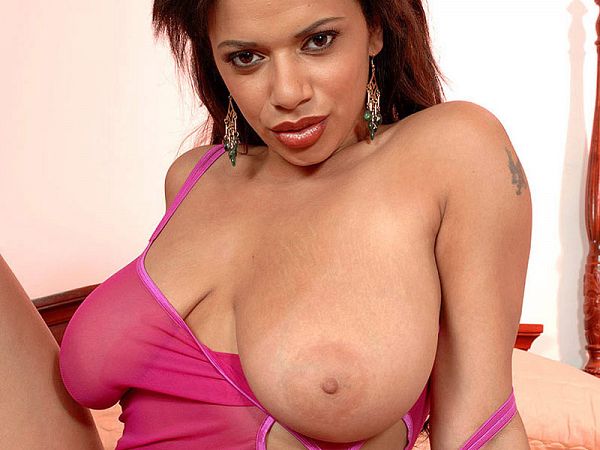 Alexis Silver (one of the stars of Mamazon The Movie) feels clammy and sticky on a hot day. She decides to refresh her lovely body with a cool shower. Just in time for you, her date, who's been staring at her shower through the bathroom window.

The P.O.V. fuck action starts with hot oral cock-worship when you show up. You don't feel like taking this lovely, busty young woman out for a meal. You'll just fuck the shit out of her in her bedroom and make her big boobs all messy and sticky when she drains your balls. So Alexis's day started sticky and ended sticky.

"Sure, there are girls in porn who don't enjoy it," Alexis told us before her decision to leave the porn world. "They're idiots. They need to get out of the business because they're bringing down the reputation of our industry because then they're saying things like, 'Oh, I'm being abused, I'm being exploited' and all that garbage. I love my work. I love performing. I get off on it. It's not even so much the sex I enjoy. I enjoy the fact that I know there are guys sitting at home jerking off watching my stuff. That's what really gets me going, and I love putting on a performance for somebody."

Alexis liked this kind of P.O.V. porn. "If I can look at the camera, and I love looking at the camera, I do, and if I can't look at the camera, I do tend to close my eyes because I want to look at the camera. I think it's the performance thing. I want to be looking into the camera so I'll feel a bit of a personal connection with the viewer. I want the guy at home to know that I'm looking at him and thinking about him, almost like, 'I wish I was fucking you right now' or 'I wish I was sucking your cock right now.' For me, there's a very personal connection between me and the viewer. One of the best parts about porn is knowing that somebody is watching me."