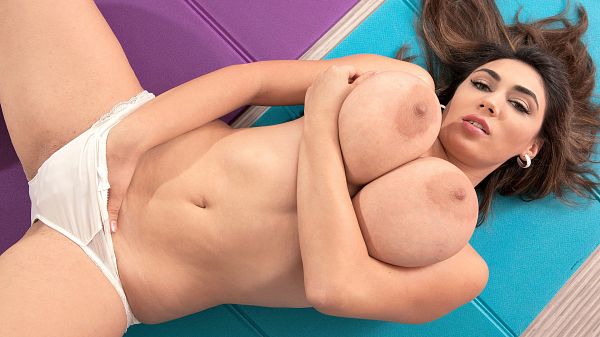 Alexya is one of those models with an aura of mystery, partly because she's a quiet girl and a bit of a loner. She has tremendous camera presence. I once called her "The girl with the Mona Lisa smile."

In this scene, Alexya shows her moves in a mix of yoga, calisthenics and martial arts. A workout ball is added, too. She's flexible and limber, a girl in great shape. Even though her posing is always mild, she always gets a lot of love when a new scene is posted.

Alexya always has a bemused expression. When a photographer asks her questions on-camera, she usually busts out giggling and laughing, especially during video chats that usually become giggle-fests. One of the photographers asked her if she was the bustiest girl in school. She paused for a few seconds then started laughing. If she ever read some of the crazy comments she gets, she probably wouldn't be able to stop giggling.

See More of Alexya at SCORELAND2.COM!