It's always the season for giving at XL Girls and chubby charmer Lisa Canon receives the gift of hot semen delivered into her tight, young pussy via the tubesteak express. Lisa is a real handful, sweet and sexy.

"I actually had my husband weigh my boobs with his hand, 'cause he's really good with weights," said Lisa. "And he was like, 'They're really big. They're more than 10 pounds.' I started growing at a really young age and then they sky-rocketed from there.

"A couple of times people have come up to me and asked, 'How big are your boobs? Are they real?' Even through middle school. Of course they're real. People were like, 'Did you get your boobs done?' And it's like, no. Ya'll need to stop asking me 'cause I'm like, 12, 13."

Lisa loves big tits.

"I am bisexual and I love boobs. If a girl has little boobs then it's not going to work. I have big boobs and I love my boobs. If I'm going to be with her I would like her to have some kind of boobage going on."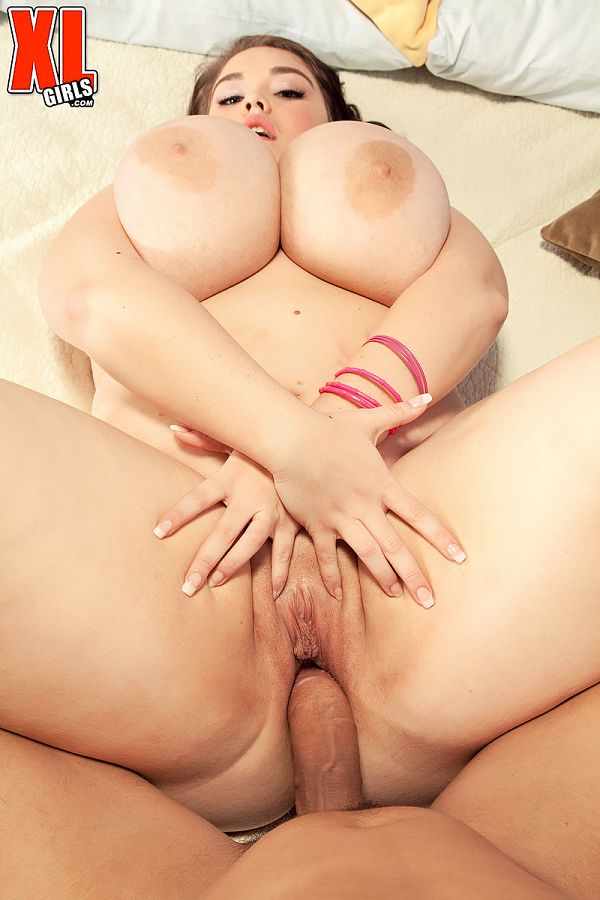 See More of Lisa Canon at XLGIRLS.COM!