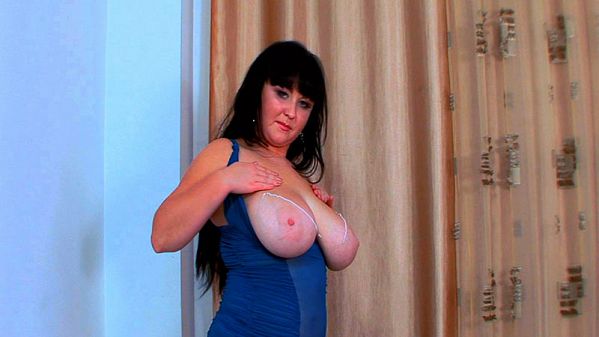 Anya Kovac's Ukrainian. No wonder so many guys want to find and marry Ukrainian girls. Anya always wears a bra. Panties, on the other hand, are optional. "Sometimes I go without panties when I leave my apartment," said Anya who was discovered by a longtime contributing photographer.

"I enjoy figure skating, gardening and going to the fitness center. I am an assertive girl but I like to tease my partner first before I give myself to him. I want to try public sex one day but only on a warm day. When I am seeing someone, I like to have sex three times a day. My favorite position is 69. I enjoy being licked and love it when my partner sticks his tongue inside my pussy as far as he can.

"I have not been with another girl but I have been in a threesome with two men. When I give a man a blow job, I usually spit out his ejaculations if he comes in my mouth but sometimes I will swallow it." Anya has a lovely, voluptuously-thick body and is handy with tools, like this cock-shaped dildo that she sticks in deep until she explodes.