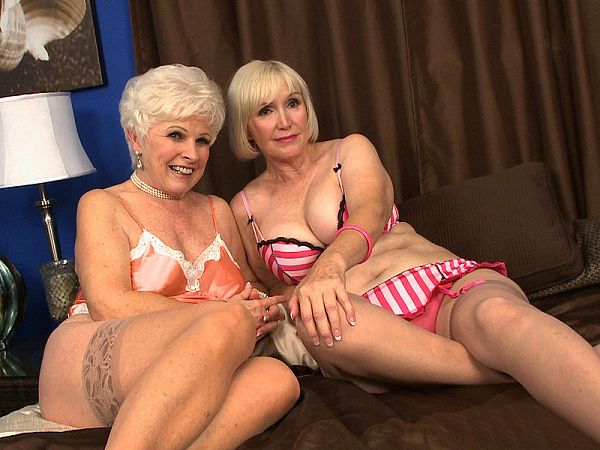 Lola Lee and Jewel have done this three-way thing before, but this time, they're doing it on video, for your eyes only. We asked them how they felt about being so requested by our members, and Lola said, "We're flattered that they want to see us, and we're really flattered that they want to see us together."

As you watch this interview, you'll immediately pick up on how happy Lola, 67, and Jewel, 62, are to be here. They can't stop smiling, and when we invite Tony, their stud, to join them in bed, they can't stop sucking his cock. Who sucks better? Hey, why make a competition out of this? Lola and Jewel suck differently, and they both suck very well.

What you might find surprising is that Lola, who seems a bit more reserved than Jewel, sucks cock more aggressively. It's as if she's trying to swallow the cock whole. Jewel gives a more loving blow job. But, as we said, they both suck very well.

They also kiss. And do lots of other things. Bottom line: This interview is jackable. Enjoy.