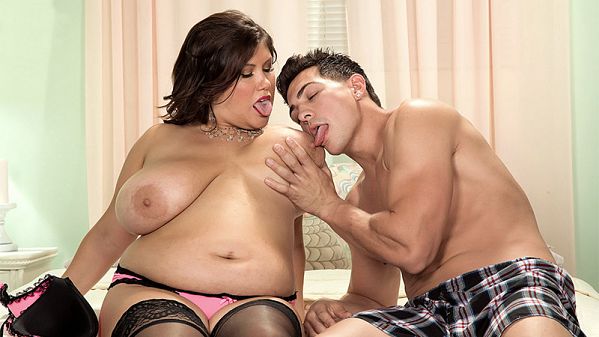 Will 38H-cup bra-buster Kacey Parker be able to get the stunt-cock's nine-inch meat missile down her throat and all the way inside her clam? Foolish question. Kacey can do anything.

After she gets the living daylights fucked out of her, Kacey will be over the legal limit of cock, and she'll be dick-drunk by the time she gets a shot of cock yogurt.

Kacey supporter BJ had this to say about one of her pictorials: "The range of models on your website ranges from the very slim to the very plump, and, for me, Kacey fits nicely in the middle. This girl has a rock-star body; I'm knocked out by every part of her anatomy: pretty face, to-die-for tits, an ass that deserves to be kissed and nicely shaped legs." We approve his message.