Occupation: Sous chef; Age: 18; Born: February 10; Ht: 5'2"; Wt: 85 pounds; Bras: 32A; Panties: Thongs; Anal: Just teasing for now; BJs: Swallow; Masturbate: Yes!

This Shirley Temple lookalike may look innocent, and her diminutive size might support that view, but Allie is a wild child when you set her loose on a big dick. Sure, her cunt is vise-tight, but it's also soaking wet and deep enough to take a hardcore pounding even from the longest, thickest dicks in porn.

"I never ran into issues with how young I look until I turned 18," Allie informed us. "I went with some girlfriends to buy my first dildo at a sex shop and the guy behind the counter thought my ID was fake. That didn't stop him from hitting on me! If he wasn't such a jerk about my license, I probably would have fucked him. He was kinda cute...in a middle-aged kind of way.

"I've already had a lot of sex. I've done a bunch of threesomes, both with another girl and with two guys. I love fucking outside, too. Once, I sucked a guy off on a Ferris wheel. He nutted in my mouth right at the tippy-top."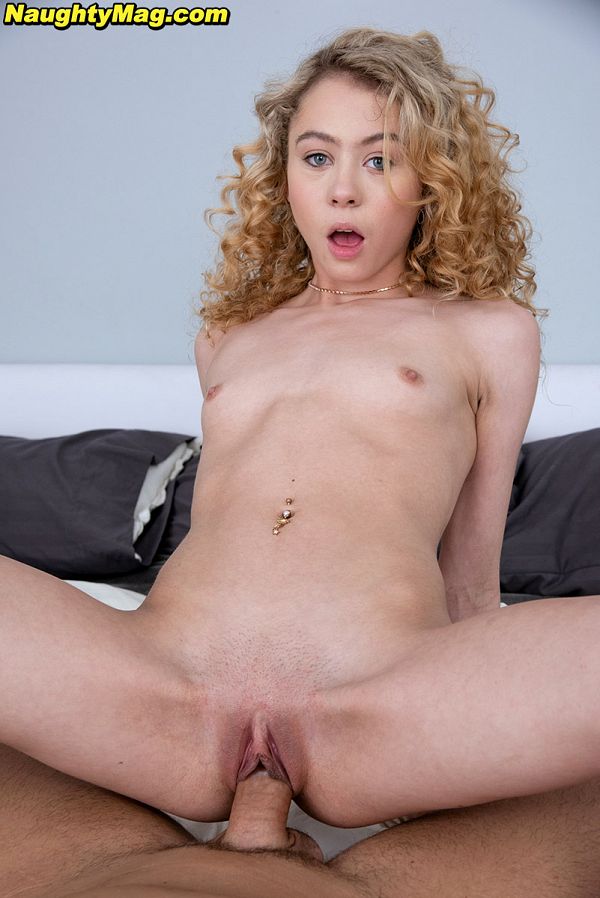 See More of Allie Addison at NAUGHTYMAG.COM!