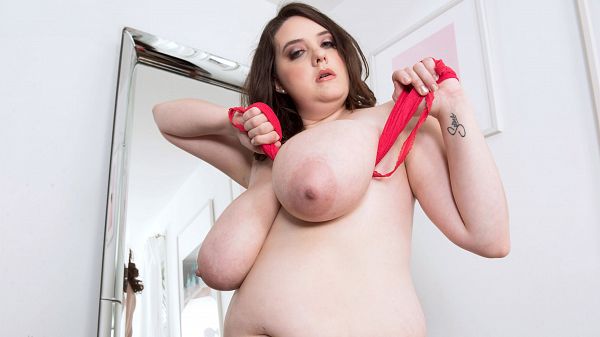 Nagini has lingerie to model for you. Her favorite color is black so she tries on that teddie first, then the red one. Nagini checks herself out in the full-length mirror and gets playful. She bounces her big boobs and buns, shot in slow motion so you can check her out better.

Nagini's brought two of her toys from home to have fun with. She sucks each one, then puts one between her tits and sucks on it and the other inside her pussy, rotating and thrusting it quickly. After she cums, Nagini sucks her pussy juices off the toy and blows a kiss.

"I masturbate almost daily," said Nagini. "I love it! I have a very open mind about things. I kind of feel that until you do something once, how do you know?"