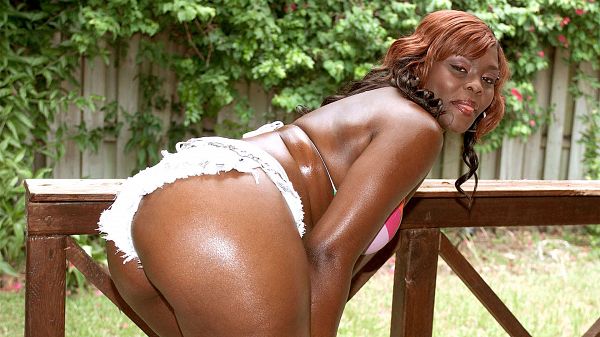 Here at BootyLicious, we're generally not the types to go on nature walks. But if the view includes a girl like Hershey Bryant, then we'd have to reconsider. Especially when she's poppin' her phat booty like this.

"I love to be outside," she said. "I feel at home when I'm going out on walks and all that."

We wouldn't mind making ourselves at home inside her pink cooch, but we don't mind watching her play with it herself. Hershey has such a big sexual appetite that watching her fuck herself with her favorite toy is just as hot as seeing a real cock slip in and out of her.

"I have sex about three or four times per week," Hershey said. "Which isn't enough. But that's why I masturbate a couple times a day, too. A girl's got to get off as much as possible."

You deserve it, Hershey. We'll just sit back and enjoy the view.