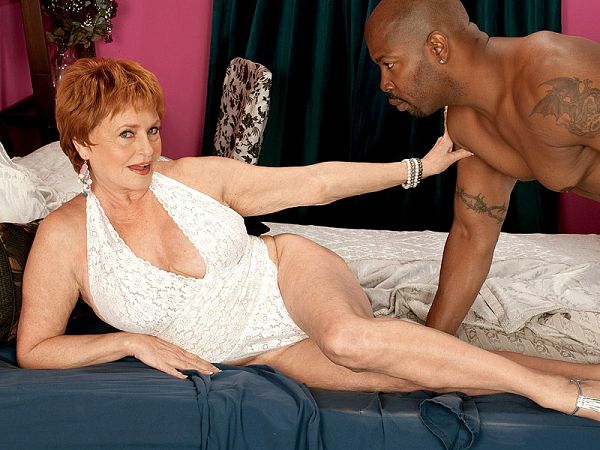 Valerie, a retired school teacher from Atlanta, Georgia, is married, but her husband doesn't mind that she's gone off to our studio to get fucked by a hung black stud.

"My husband gets off on me doing this," she said. "He doesn't mind that I have gang bangs with hung black guys. He gave me a gang bang as a 69th birthday present. And he was fine with me coming here and fucking a stranger or two as long as I give him the dirty details!"

Valerie didn't flinch when she saw the size of Lucas's cock. "The bigger the better," she said. "I can take it. I just wish I had found out about hung, black studs earlier in life."

Lucas pumps Valerie's pussy hard, and then when his balls are about to explode, he withdraws and cums all over Valerie's face and big tits.

"Yes, I enjoyed it," Valerie said. "Who wouldn't?"

Well, we wouldn't, Valerie. But we definitely enjoy watching you loving it.
See More of Valerie at GRANNYLOVESBBC.COM!