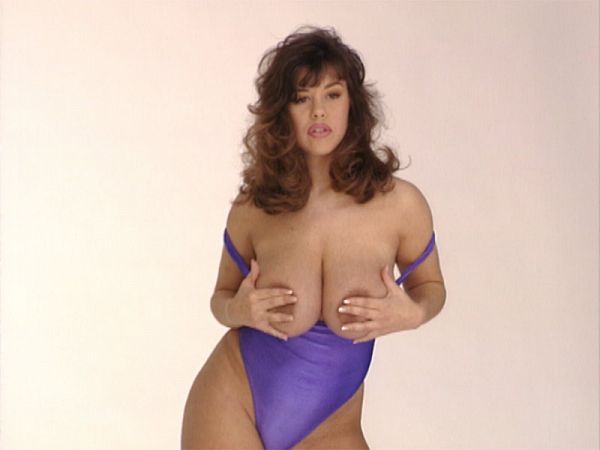 The very pretty English girl Carrie was photographed at the SCORE studio in London in 1995 and 1996. She modeled before she got pregnant, then posed with a huge baby bump and again after childbirth. Fortunately, pregnancy did not give her stretch marks and hurt her normally slim, gorgeous figure.

Carrie debuted in September 1995 Voluptuous magazine. She was 18 years old. When she told photographer John Graham she was pregnant, Carrie was asked to pose in stages. In this video, Carrie poses for cover shots against seamless paper. Those photos were taken with a medium-format transparency camera.

The video then shifts to Carrie dressed in girl-next-door clothes (a belly shirt and cut-off jeans over her growing bump and much bigger tits) on the roof of the studio. After some shots in the parking lot, Carrie changes outfits for a country girl barn set. It was a full day and a fruitful one.