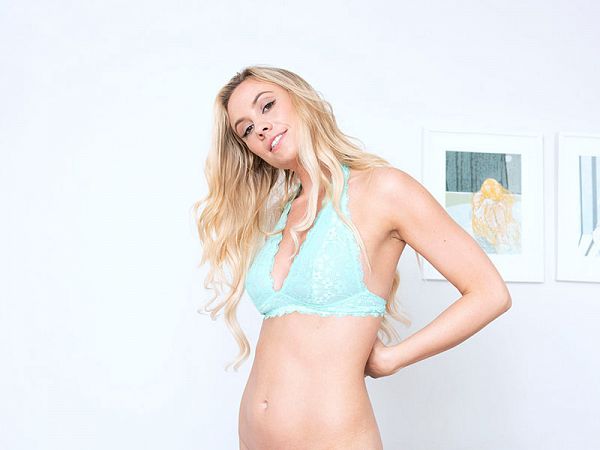 Occupation: Magician's assistant; Age: 29; Born: October 1; Ht: 5'8"; Wt: 125 pounds; Bras: 32C; Panties: Anything lacy; Anal: Not my favorite; BJs: Swallow if you want; Masturbate: Who doesn't?

You might think that we're shitting you when we say that she's a magician's assistant, but we promise we're not. "I do a show with a 105-year-old woman. I have to squeeze into a tiny, little box with her and then swap places in under 30 seconds. When I emerge, I play her younger, more-glamourous, beauty-queen self." So much for not giving away the trick, Addie!

Unlike most of the show-offs we feature in our mags, Addie isn't an exhibitionist, but that doesn't mean that she's not adventurous. "I think a lot of public nudity is unfair to the people who don't want to see that shit. It's about respect. But if I'm with a guy and he wants to fuck in front of his friends, I'll give it a shot. The closest I ever got to public sex was when I fucked my old boyfriend in a classroom. It kinda felt like a church because I went to a private Christian university."