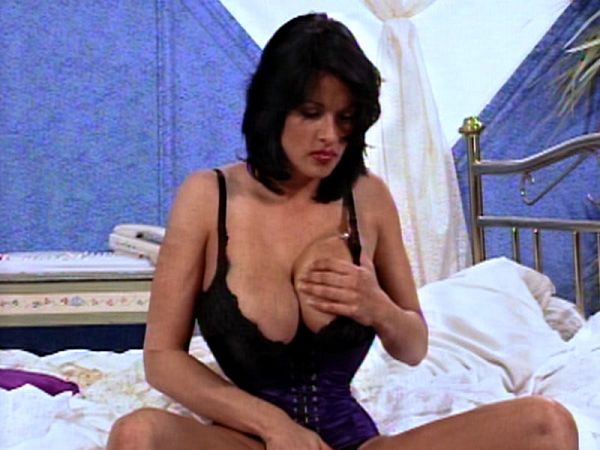 There have been several Betty Boobs in adult entertainment but this Betty Boobs was an American exotic dancer during the 1990s. Like many other American dancers, Betty went to London to shoot for SCORE on the advice of her agency.

Betty was a super-flexible feature stripper from Seymour, Indiana. She could touch the back of her head with her foot and, standing up, could put her ankle behind her neck. Betty originally called herself Lissa Lynn but changed her name to Betty Boobs, a "what you see is what you get" stage name.

This scene was filmed in London in 1995 and paired up Betty with the ubiquitous British X-Man Marino. Betty enters the set alone, masturbates with a wand and phones for Marino to come fuck her. Super Mario uses the wand on Betty, then fucks her.

This is the original video with the director's voice off-camera guiding her. Betty's incredible flexibility wasn't showcased in the video; a missed opportunity, considering the spectacular positions she could have been fucked in. Betty eventually debuted in March 1997 SCORE magazine. Betty was also filmed on-stage showing off her moves for November 1997 SCORE.