Johnny is about to get his world rocked by blonde Lolly Ink. Her super-slim body, big tits and a tiny ass have him drooling. He'll rock Lolly's world too when he gets the opportunity to shoehorn his extra-large cock into her tight pussy.

Lolly's tiny ass is easily palmed. Her big boobs are not so easily palmed. He checks out her pussy and she checks out his package. Let's see in the video scene if she can get it down her throat. It won't be easy as most girls have learned. In this photo set, she was able to get about 25% in her mouth. Her pussy should be able to get most, if not all, of his snatch-stretcher inside. She'll enjoy the ride, guaranteed.

After fucking Lolly in a choice selection of pumping positions, Johnny has to decide where to blow his load. On Lolly's face? In her mouth? On her tits? Or in her pussy? Each has their special pleasures and rewards. He opts to whitewash Lolly's pussy walls and savor the sight of her squeezing his spunk out. No doubt he was sorry to see her cum and go back to Los Angeles. A guy could have a lot of fun with a girl like this around 24/7.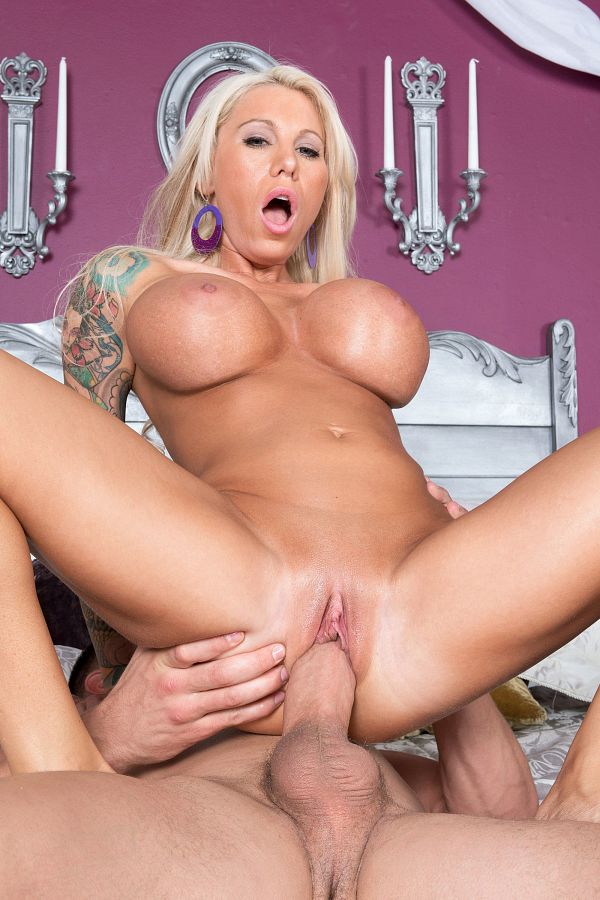 See More of Lolly Ink at SCORELAND.COM!