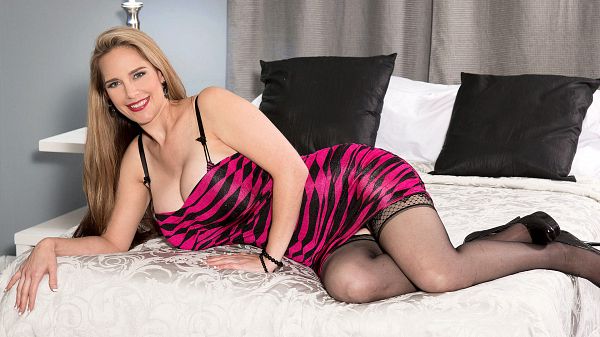 Desiree Vega is a two-time SCORE covergirl--and I'm talking about the big cover shot, not those little ones--whose pretty face, G-cup tits, hourglass figure and girl-next-door personality turned her into a star.

"I live by the beach. I'm a California girl," Desiree said. "I'm sure there are other girls who look great in bikinis, but I beat them all on the top half."

And the bottom half, too. If you're a tit man or a face man or a leg man or an ass man, Desiree's got something for you.

Desiree had never modeled nude before she came to SCORE.

"I've done a little bit of modeling on the side, but nothing like this," she said. "Never naked."

Desiree started out as a B-cupper and kept going bigger and bigger.

"I love my big boobs. They're feminine and they're big. The bigger the better!" Funny. That's what I say.

Get ready for your hearts to melt when Desiree tells you what she wants to do next. "Have a baby! Soon! I'm not getting any younger. I want to get married and have a baby. The picket fence and the big house to go with my big boobs."

Desiree would be a dream wife for any man, not just big-tit lovers...although it would be a shame to waste those tits on a guy who doesn't adore them.

"I'm just a girl-next-door who happens to have these tits and that ass," she said. And everything else that goes with them.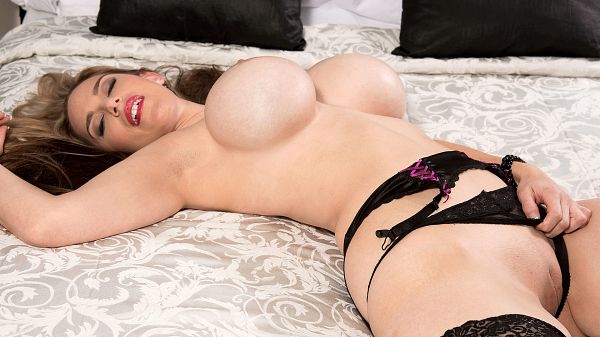 See More of Desiree Vega at SCORELAND2.COM!